news
February, 2022
The Sandman Brigade
AAJdesign is pleased to announce the publication of The Sandman Brigade by Elm Twig Press, a highly unusual children's book, illustrated through the use of surreal black and white photography by Jan C. Almquist.
The Sandman Brigade tells the story of a young girl, Maja, who can't fall asleep. She is visited by a band of outlandish characters that cajole her into working with them as they go about their nocturnal duties. When Maja wakes up in the morning, she seems confused. Was it real, or a dream? Whatever the answer, she can't wait to go to bed to find out.
Please visit: elmtwigpress.com for more information about ordering.
December, 2021
novocure.com
AAJdesign is pleased to announce the launch of a new corporate website for Novocure. The new website, with its robust content management system, improves user experience, augments content and coordinates with Novocure's updated brand scheme—which AAJdesign also designed. In addition, AAJdesign was involved in the design and launch of new clinical trials and German websites for Novocure.
Please visit: novocure.com; novocuretrials.com and novocure.de
January, 2020
Elm Twig Press Has Launched
AAJdesign is pleased to announce the launch of Elm Twig Press, a boutique imprint that "publishes works that are rigorous, sensitive and lasting." To coincide with the launch, we are pleased to announce the publication of our first book, And And, a sensitive exploration of an American granddaughter's understanding of the Korean War and its direct effects on her mother and grandmother. It confronts the difficulty of heritage and how generations live its nuanced impact.
As a poetry and picture book, AND AND plays with how text affects visual interpretation and how supportive images influence meaning.
Please visit our site at elmtwigpress.com to order.
September, 2017
92nd Print Center Annual International Competition
Jan C. Almquist was awarded the Trinity Framing Award as a finalist in the 92nd Print Center Annual International Competition. Keliy Anderson-Staley and Katherine Ware, the judges, chose 10 finalists from 420 international artists that applied.
September, 2017
40th annual wind challenge exhibition series: challenge 1
Established in 1978, the Wind Challenge Exhibition Series is an annual juried competition that is committed to enriching and expanding people's lives through art. Wind Challenge Exhibitions feature the work of exceptional artists living in the Philadelphia region.
Challenge 1 will include the work of AAJdesign Principal, Jan Almquist alongside artists Brad Jamula, and Omid Shekari.
The Wind Challenge Exhibition Series is made possible with thanks to generous support from the Wind Foundation, the National Endowment for the Arts, and through Fleisher members.
Since its inception, the series has introduced regional contemporary art from over three hundred artists to a broad audience and has helped emerging artists advance their professional careers. Past Wind Challenge artists include photographer Robert Asman and sculptor Syd Carpenter, both of whom were later awarded a Pew Fellowship in the Arts; beloved Fleisher teaching artist Charlotte Yudis; and brothers Billy and Stephen Dufala, winners of the 2009 West Prize. In 2011, a series of free-public programs led by the artists was introduced, designed to enhance the viewing experience for youth and adults.
For more info please visit http://fleisher.org/event/40th-annual-wind-challenge-exhibition-series-challenge-1/
August, 2017
presbyterians and the american revolution exhibition
To coincide with the recent opening of the Museum of the American Revolution, the Presbyterian Historical Society launched the opening of "Presbyterians and the American Revolution," an exhibition that draws heavily from the Society's archive—showcasing rare publications, manuscripts and artifacts from the periods before, during and after the American Revolution.
AAJdesign, conceived and designed the identity and exhibition display banners outlining the chronological impact of Presbyterians on the American Revolution.
August, 2017
rebecca rhynhart campaign brand identity
Beyond her stellar credentials, and having won the primary, Rebecca Rhynhart, if elected, will be the first female city controller in the history of Philadelphia. We are very happy to have helped with the design of her campaign brand identity.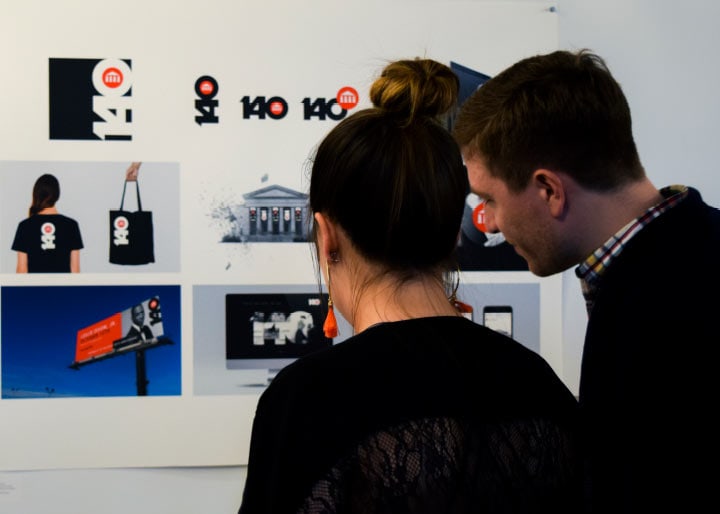 December, 2016
2016 aiga philadelphia design award recipients
AAJdesign is pleased to announce the inclusion of their work in the Philadelphia Design Awards, a bi-annual juried exhibit sponsored by the American Institute of Graphic Arts (AIGA), Philadelphia.
March, 2015
breaking cancer's code
Why is cancer such a tough foe?
Uncovering clues to new cures.
These messages drove a video we created for the American Association for Cancer Research: https://www.youtube.com/watch?v=LeXjbpGWIn4
We also created 30 and 15-second versions that air with Cancer: The Emperor of All Maladies, a three-part, six-hour film by Ken Burns, based on the Pulitzer Prize-winning book by Siddhartha Mukherjee—airing on PBS 3/30–4/1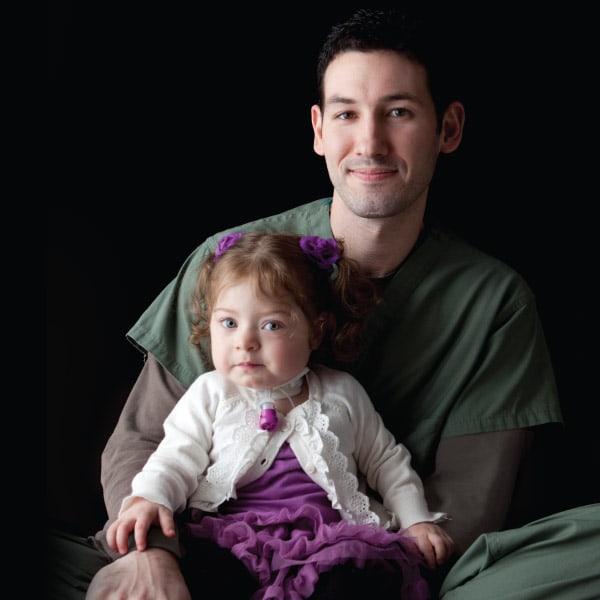 January, 2015
healing on the home front book launch celebration
AA&J attended a wonderful and inspiring book launch celebration for Healing on the Home Front http://www.healingonthehomefront.com/ at the Fringe Arts Building on March 26th.
2014
the american association for cancer research brand identity system
AA&J is pleased to announce the launch of a new brand identity system and standards for the American Association for Cancer Research (;AACR), the largest scientific organization dedicated to the fight against cancer.
"'Amazing progress has been made against cancer because of the dedicated work of researchers throughout the biomedical research enterprise, but future advances in understanding and treating cancer will depend on public support,' said Margaret Foti, PhD, MD (h.c.), chief executive officer of the AACR.
The new logo is designed to be distinctive and bold, according to Foti. 'There is a visual narrative, a connection between the 'R' and the 'C' that reflects the inextricable link between research and the goal of eradicating cancer. The green color of the logo implies hope, life, and growth. The tagline 'Finding Cures Together' conveys the essential collaboration between the AACR, its research partners around the world, the AACR Foundation, and the funding public as they all work together urgently to address this complex disease,' said Foti."
Please see additional information here: http://www.aacr.org/Newsroom/Pages/News-Release-Detail.aspx?ItemID=562#.U8QaGihmSgE
2012
a drop is everything – xylem's 2011-2012 sustainability report
AA&J designed the first online and print sustainability report for Xylem Inc., a spin-off of ITT that designs and manufactures applications and technologies for the water industry. The report outlines Xylem's commitment to sustainability in their first year as a stand-alone company and, where possible, provides metrics that benchmark their sustainability performance. "Let's Solve Water" is Xylem's call to action. This report attempts to define the Company's commitment to this important credo.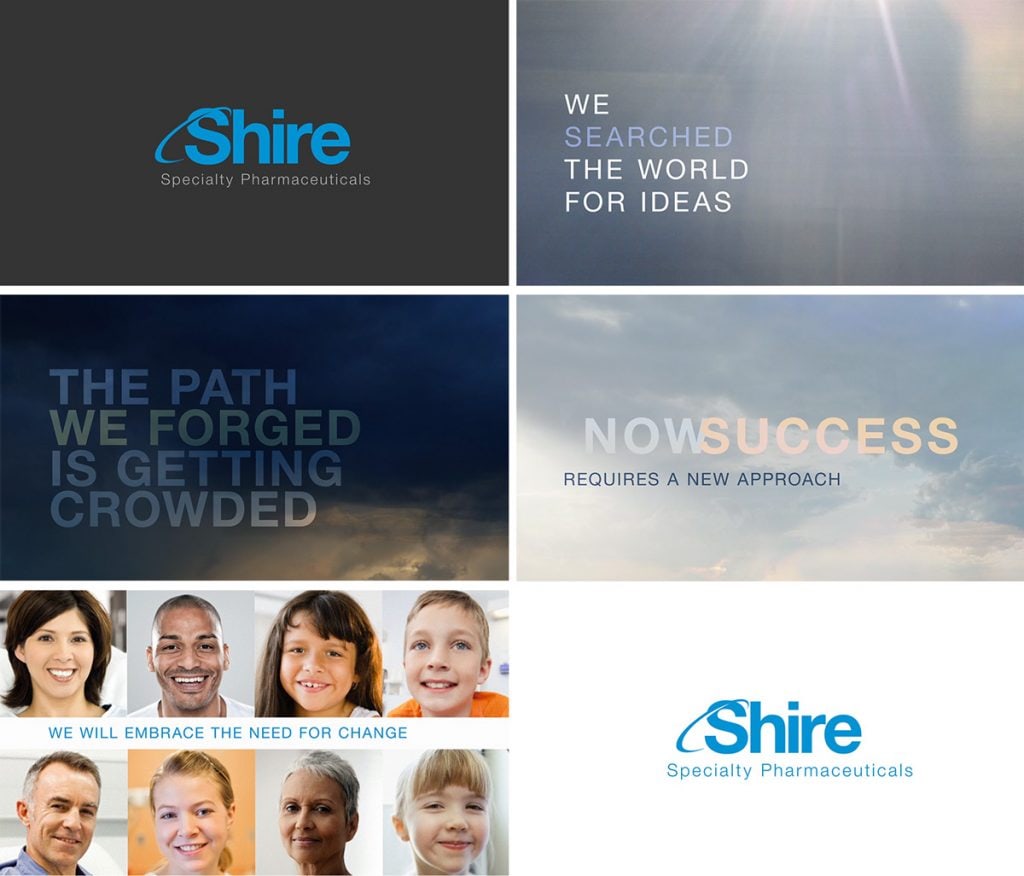 2012
shire pharmaceuticals story movie
Shire Pharmaceuticals has a long history of identifying novel compounds and bringing them to market with tremendous success. With all the changes in the healthcare industry, Shire has developed new strategies to continue this pioneering culture into the future. AA&J was engaged to create a four-minute video for a leadership meeting that outlined their history and put forward a vision for the future. The narrative made use of progressive imagery and typography with an emotional soundtrack. The result was a fresh, contemporary view of a future-looking company, supporting their moniker, "to be as brave as the people we help."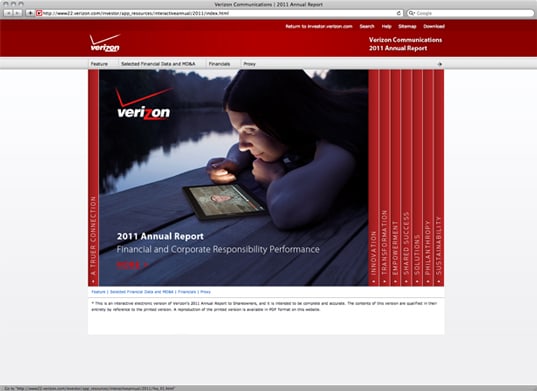 2011
a truer connection
We recently completed the print and online versions of the 2011 Verizon annual report. Entitled "A TRUER CONNECTION," this year's report is a combined annual and corporate responsibility report. "Every day, the people of Verizon are working to build a truer connection to our customers and communities, and to the crucial needs of America and the world." AA&J is pleased to have been involved in the concept development and design of this important communications vehicle that seeks to define Verizon's central role in our society.